Last week we drove to Fort Bragg to camp for four nights at MacKerricher State Park. Our neighbor lent us his trailer, so packing was so much easier and we were able to bring all of our bikes! We first drove to West Sacramento to pick up our nephew Liam. He had not been camping yet and because we had the trailer, we were able to fit him in our truck. Typically the space in between the boys, is completely filled. We had a great drive to Fort Bragg. We arrived, set up camp and made a delicious dinner of tri-tip, potatoes and broccoli. The boys LOVED making the campfire and roasting marshmallows.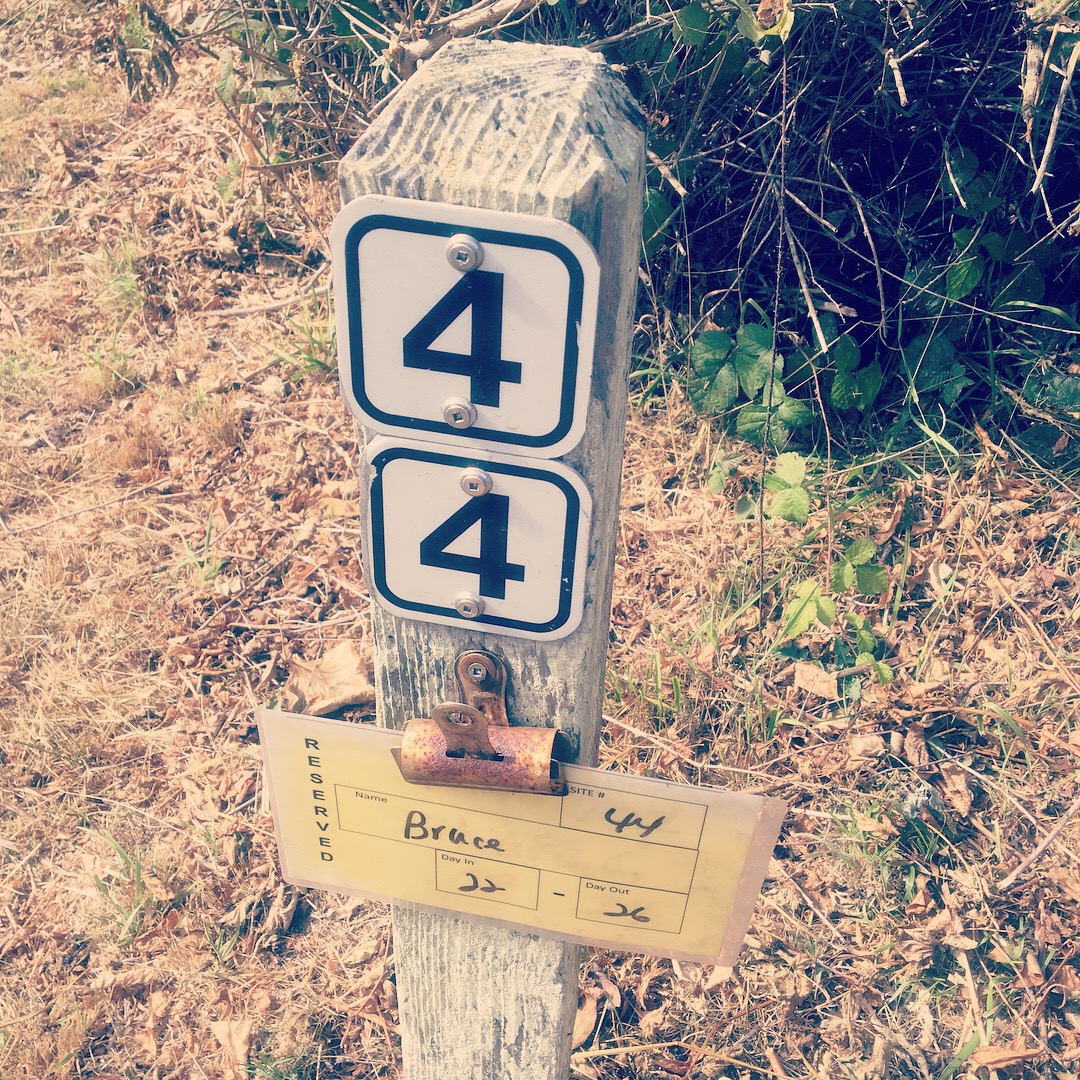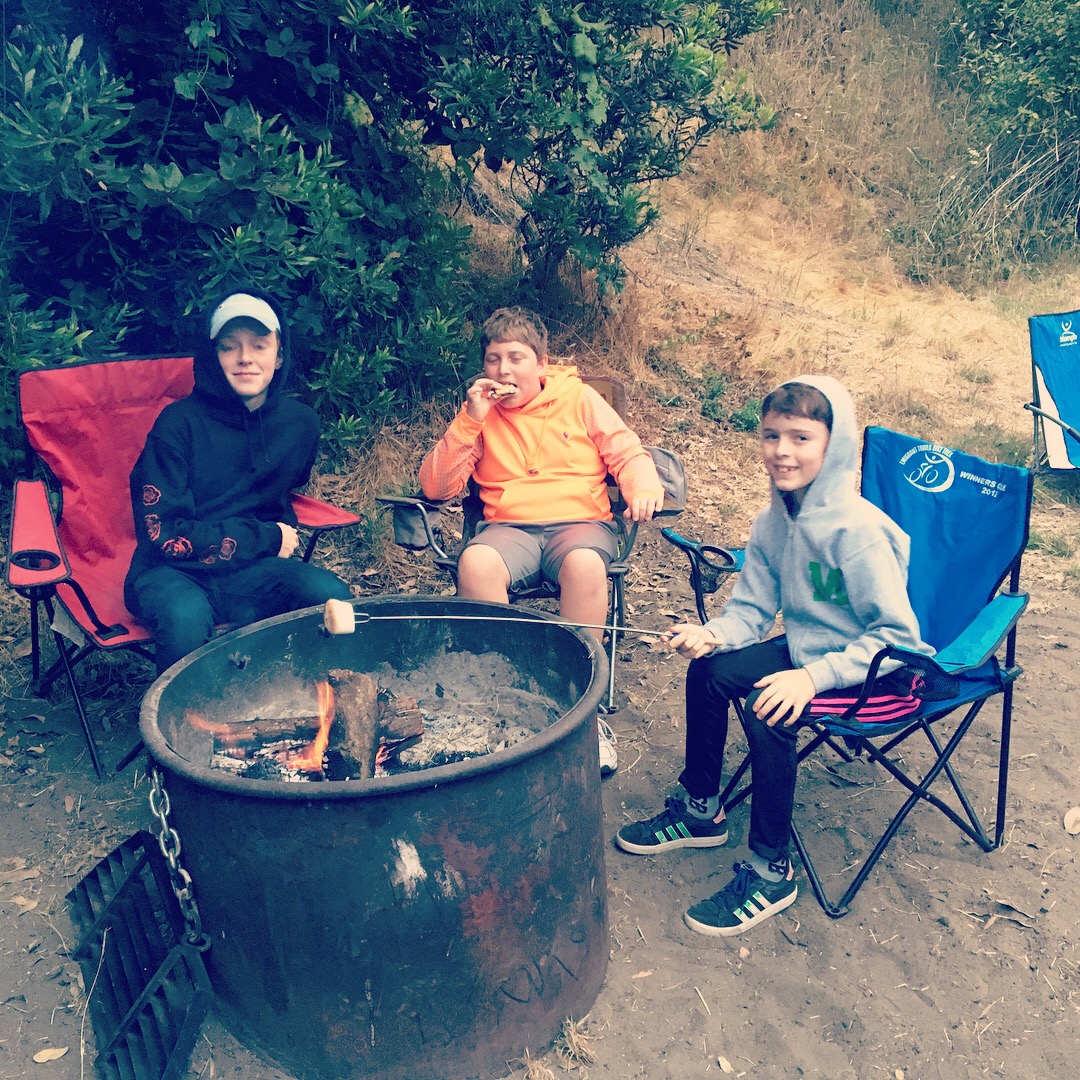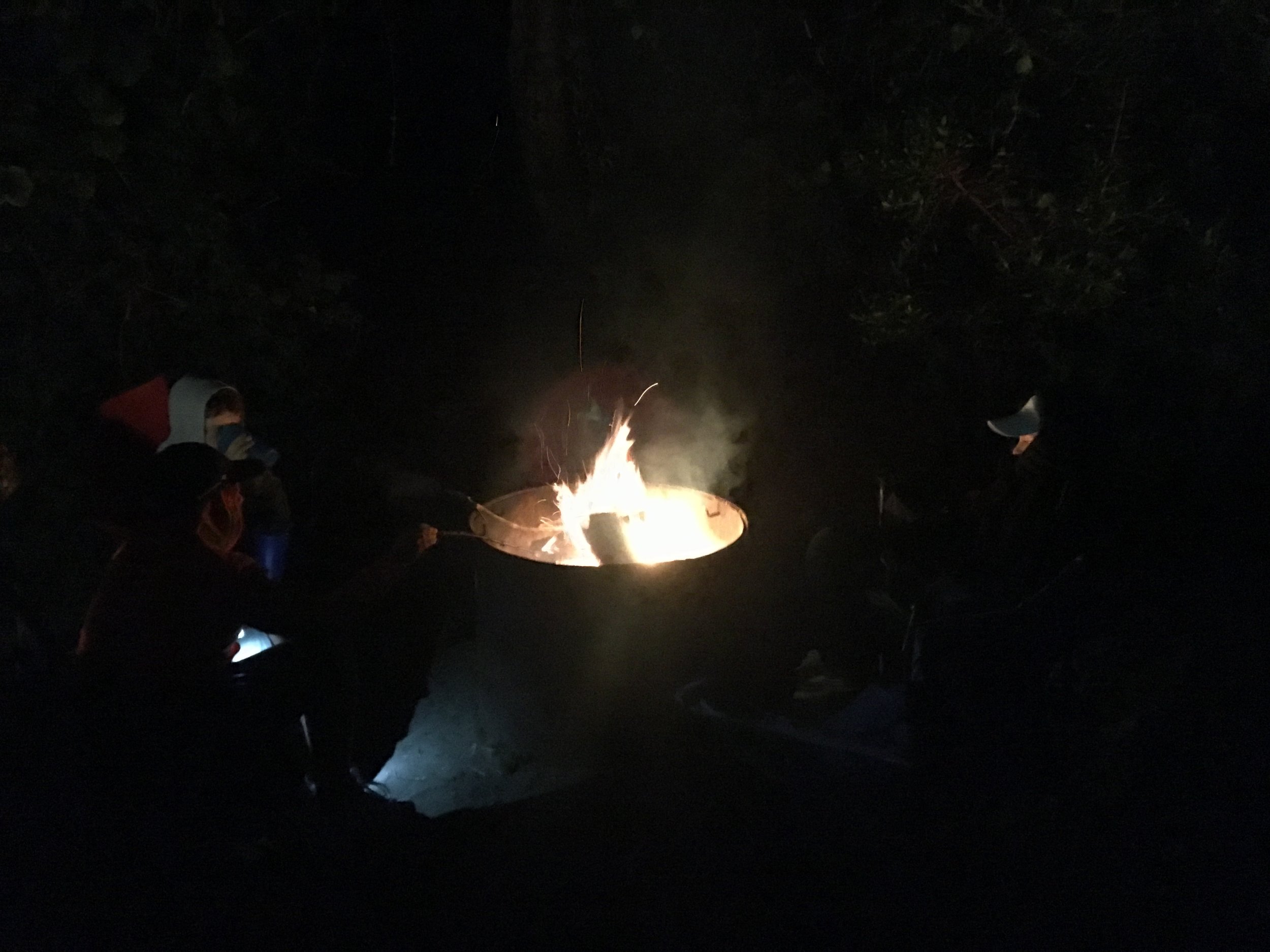 We went to the beach everyday for hours. The kids loved chasing the waves and exploring the tidepools. We found this one beach and no one was on it at all. It had a couple of caves you could explore and we were able to get pretty close to the seals. We saw several whales as well. One night we went out to dinner and saw ,"Skyscraper." We all enjoyed it. The movie theater in Fort Bragg is so cute.
The last night was a little chilly and the fog rolled in. It was over 105 in Sacramento when we left, so we loved wearing a sweater and pants. We had raccoons walk around our tents every night, but they were fun.
My parents rented a little place in Fort Bragg so we were able to meet up at the Botanical Gardens for a day. They stopped by our campsite one afternoon and on our third night we made dinner and took showers at their little rental. It was nice to have a sink and take a long hot shower for one evening. I invited my sisters and their families on this camping trip, but they had already made summer plans. With work and kids schedules, it takes so much time in advance to plan trips. Hoping to include everyone someday.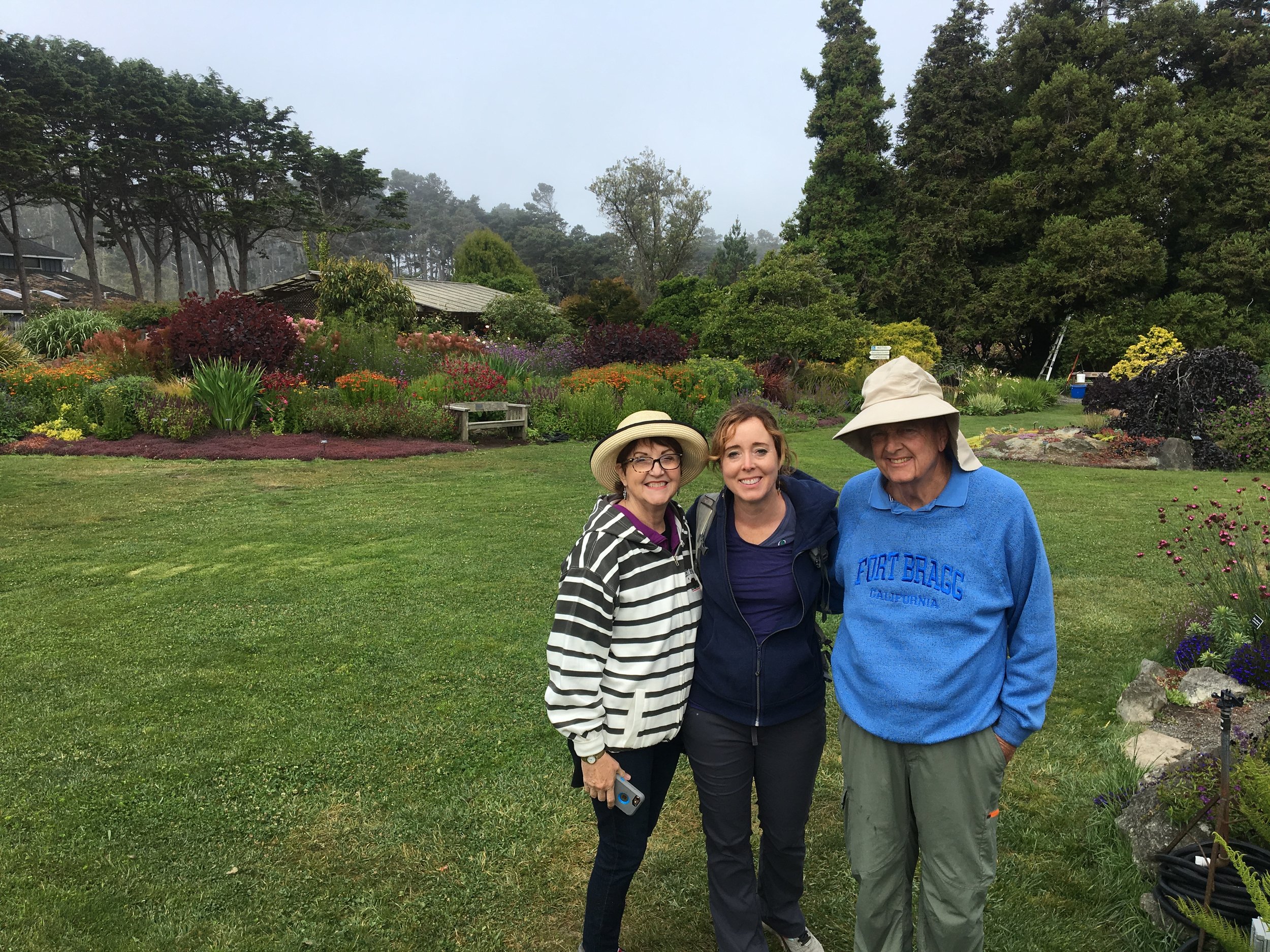 My childhood neighbor and friend, Lara, took me camping at MacKerricker when I was little and I just love this place. This park was the first camping trip we took with Erik, he was one and a half. We went camping every year for awhile, and now we go about every other year. The packing and meal planning is a lot of work, and maybe not as restful as a hotel, but cooking outside and being unplugged is so worth it.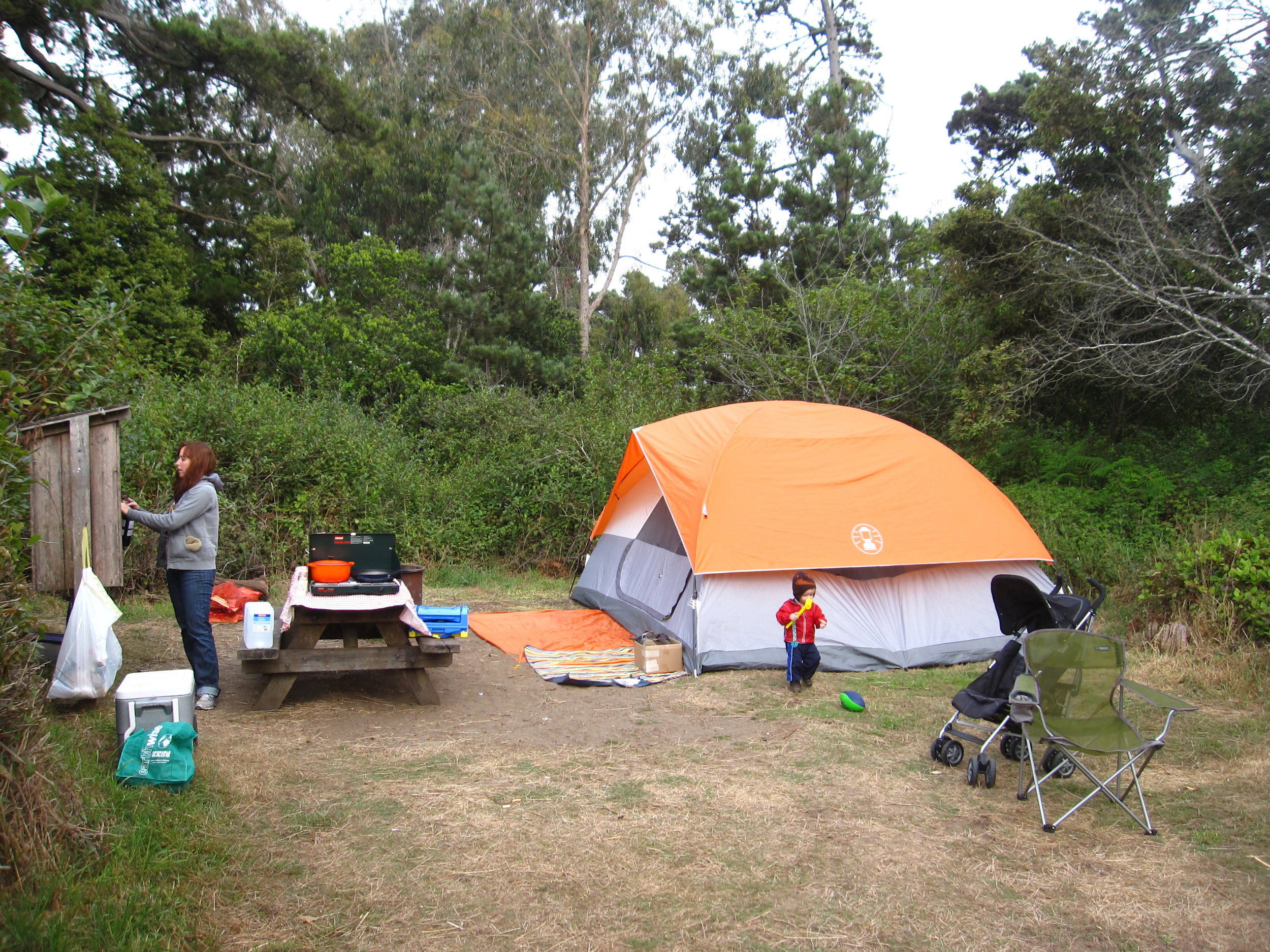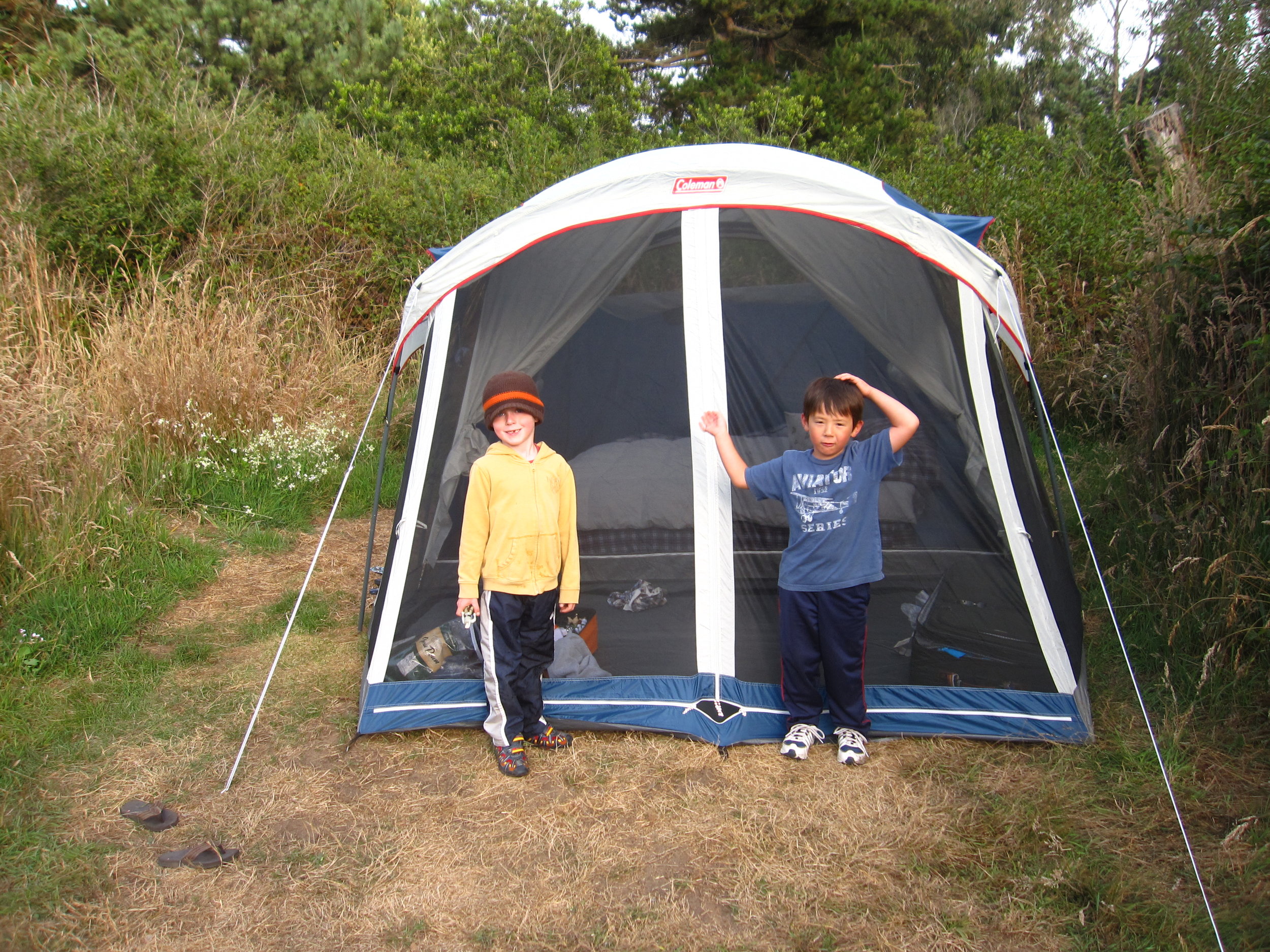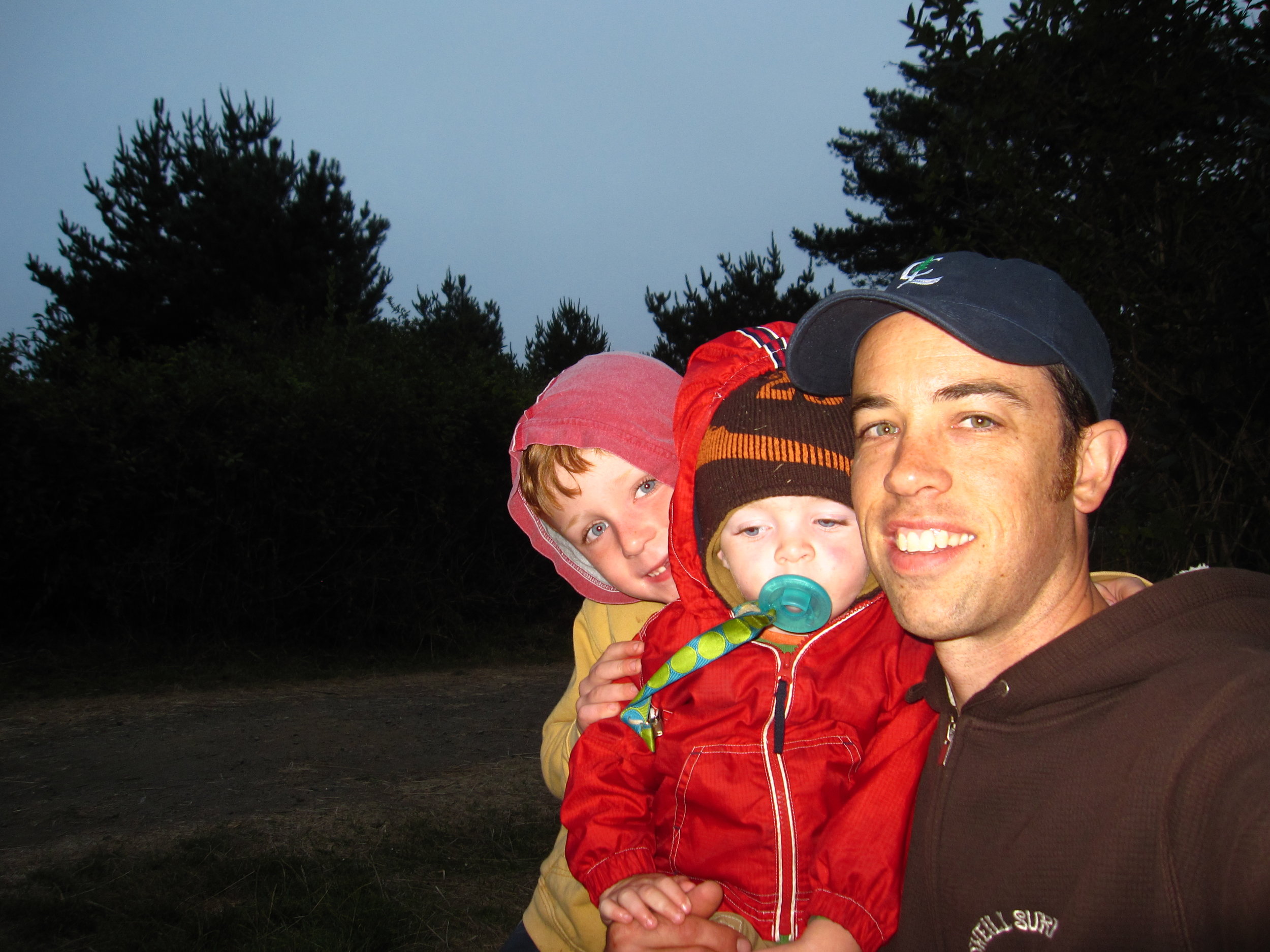 Camping with big boys is so much easier. They jump on their bikes and walk to the bathroom on their own. They can entertain themselves and I don't worry as much about playing in the ocean or campfire accidents. It was a very relaxing trip and I am grateful for the time away. We made some fantastic memories that I will treasure.